ON APRIL 3, THE ACCEPTANCE OF DOCUMENTS FOR THE AWARD OF THE «BOLASHAK» INTERNATIONAL SCHOLARSHIP WILL START - News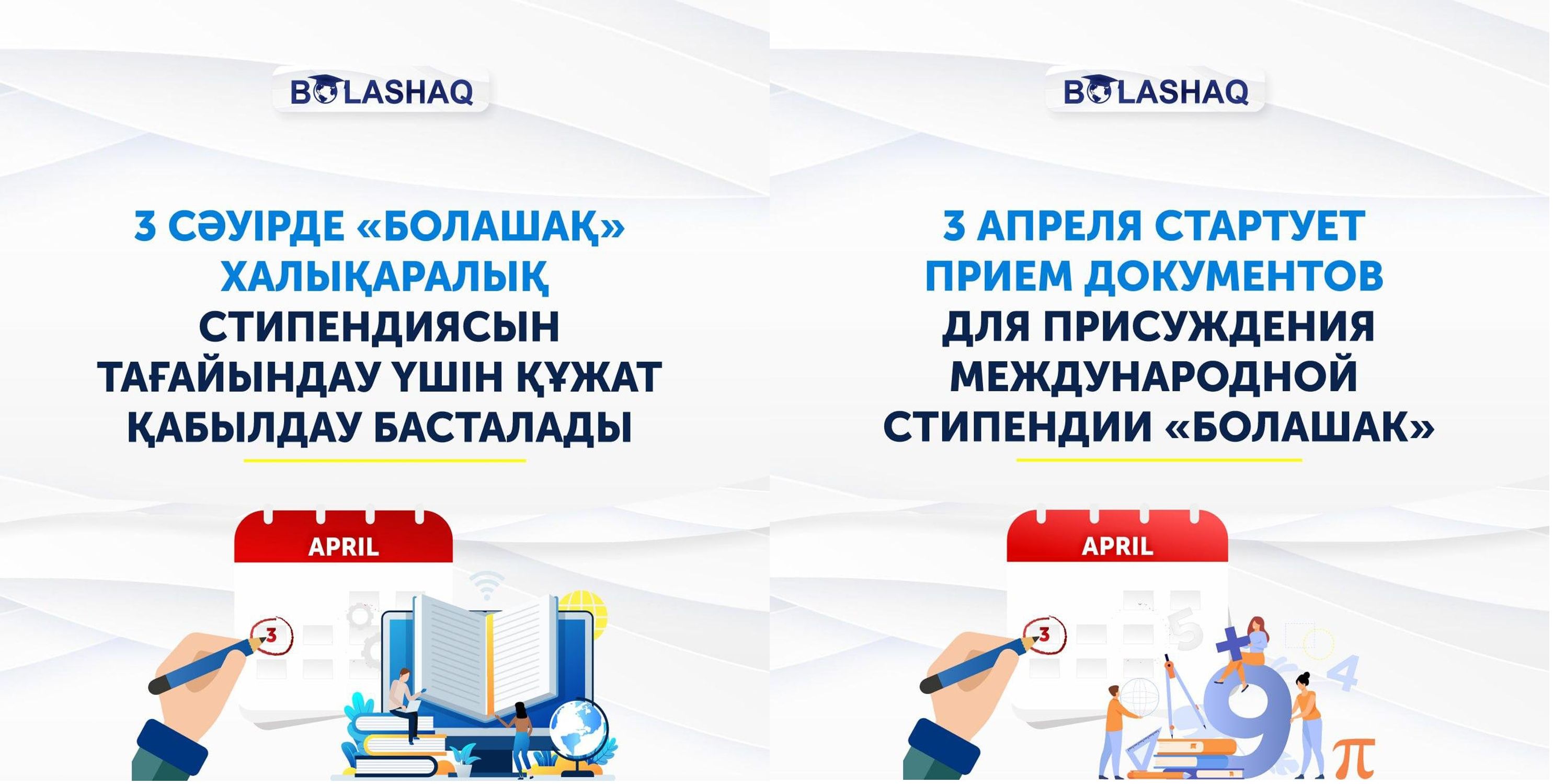 The second flow of acceptance of documents under the Bolashak program will begin on April 3 and will last until April 28, 2023. Applications for participation in the competitive selection are accepted online through the portal of public services – eGov.kz . By the end of the year, two more streams of applications for the Bolashak scholarship will be held: from June 5 to July 7, as well as from July 17 to September 15.
This year, the requirements for applicants for the award of the Bolashak scholarship have been increased. Now candidates must confirm their knowledge of a foreign language. When studying in English, applicants for academic studies must submit an IELTS certificate with a score of at least 6.0 out of 9.0, trainees – 5.0 out of 9.0.
In addition, at the beginning of the year, the list of quota categories for academic study in leading foreign universities was expanded. Preferential categories for engineering and technical personnel and medical specialists have been introduced to support applicants. Thanks to these innovations, Kazakhstani doctors and technicians can take language courses, choose an educational institution from the list of universities recommended for training under the program, after being awarded the Bolashak scholarship.
In general, this year 395 scholarships have been allocated for master's and residency studies, 50 scholarships for doctoral programs, and 110 scholarships for internships.